Get stats on your plays and better understand your fans
Data is more important to musicians than ever, and it needs to be delivered in real-time. With access to key demographic and geographic information about the people engaging with your music, you can book smarter tours, evaluate your marketing efforts, and find out what's resonating with your audience.
Connect with your global audience. Trending reports are free with CD Baby distribution.
Visualize your streaming and sales from Spotify and iTunes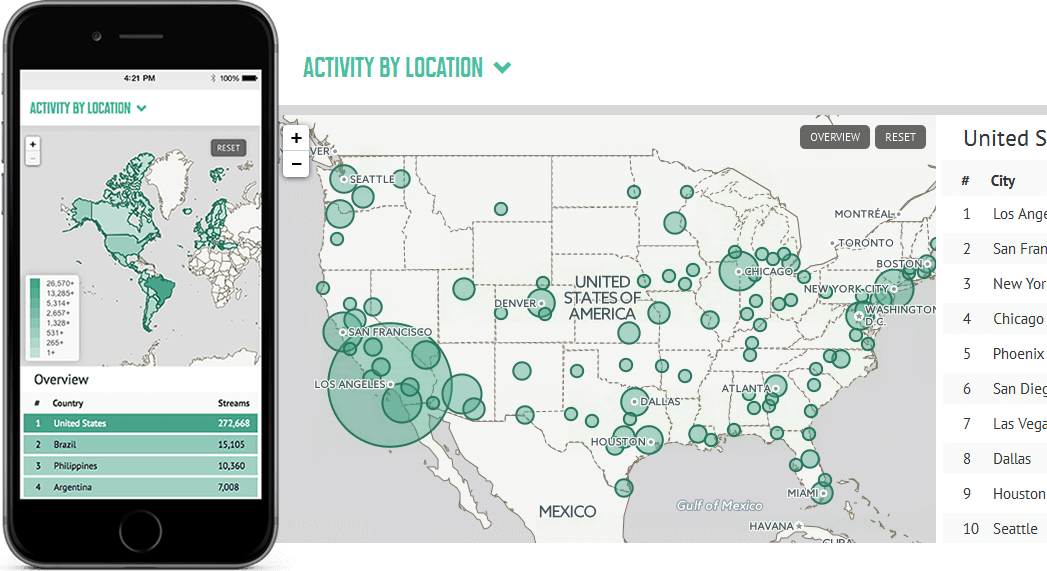 See the top playlist featuring your music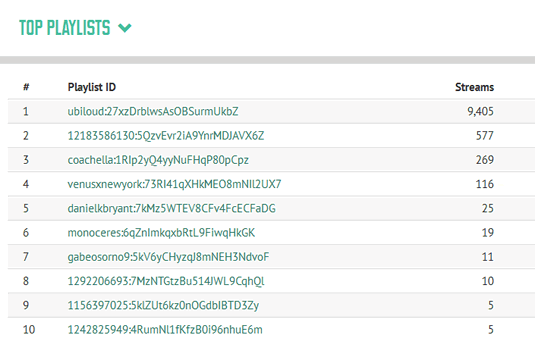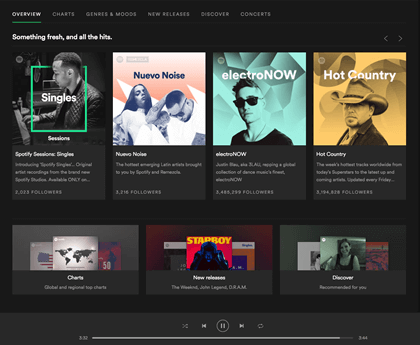 "As an artist who makes a living playing music, I can count on CD Baby's trending reports to not only shape my promo and marketing efforts, but also to show me the resulting data quickly and accurately. It's changed the way I promote and tour."
Leafar Seyer
CD Baby Artist
Distribute your music worldwide.
How to Get Your Songs on Spotify Playlists
Inside you will learn:
Why playlists matter so much
How to become a Spotify verified artist
The different primary types of playlists, and how to take advantage of each one
Tips for creating and promoting your playlists
Ways to get attention of prominent playlist curators
And much more
Download PDF
Making Money from Digital Music
Inside you will learn:
The new musician's mindset
Controlling and profiting from your rights
Fundamentals of music distribution
Online music promotion
Earning money from multiple music revenue sources
And much more
Get the guide