Start selling your music in the world's most popular music store
iTunes™ sells more music than all other digital retailers combined. When you sign up with CD Baby, your music can be available for download in the iTunes Store in a few days. It can also be available in Apple Music, a companion service to iTunes offering interactive music streaming to subscribers. If your songs aren't available for download in the iTunes Store and streaming via Apple Music, you're missing out on music revenue.
CD Baby is a preferred Apple content provider, meaning that once your music is approved for distribution and all the product information complies with Apple's standards, it will be available on iTunes (and Apple Music — if you've opted to distribute your music to streaming services) in just a few days.
We'll also pay you royalties from iTunes Match, iTunes Radio, and provide weekly trending reports so you can see when and where your music is selling. Best of all, when you sell with CD Baby, you never have to worry about monthly or yearly fees.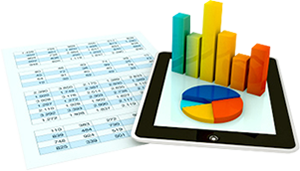 Free weekly iTunes trending reports
You can download your trending iTunes sales information anytime within your CD Baby account. Get weekly updates with data about where and when people have bought your music from iTunes. This is especially useful if you want to see how a recent tour or promotional campaign is affecting sales.
Make money from iTunes Match
As a CD Baby artist, whenever your music is "matched" (added to someone's music collection in the cloud), you will receive a per-play royalty based on both streams and re-downloads. It's like getting paid multiple times for a single purchase. Not a bad perk!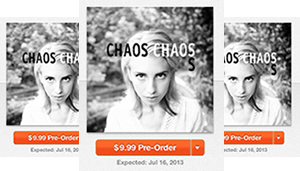 iTunes Pre-Sales
An iTunes pre-sale is an optional feature you can use to sell and promote your newest album on iTunes prior to your actual release date. Fans can pre-order your music and then automatically receive their purchase on the release date. (Note: You must submit your music for distribution at least 7 days before your release date to be eligible.)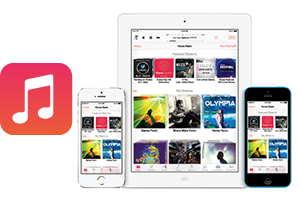 Get paid for iTunes Radio play
With iTunes Radio, your existing fans can create customizable radio stations based around your music — and you'll get paid for every play. Plus, you'll have a great opportunity to make new fans when your songs are recommended to iTunes Radio listeners. All songs played on iTunes Radio can be directly purchased and downloaded via iTunes.
Sell your songs in every iTunes territory in the world!
iTunes (US)
iTunes UK
iTunes Japan
iTunes Canada
iTunes Australia
iTunes New Zealand
iTunes Mexico
iTunes Europe
Austria
Belgium
Bulgaria
Cyprus
Czech Republic
Denmark
Estonia
Finland
France
Germany
Greece
Hungary
Ireland
Italy
Latvia
Lithuania
Luxemborg
Malta
Netherlands
Norway
Poland
Portugal
Romania
Slovakia
Slovenia
Spain
Sweden
Switzerland
iTunes South America
Argentina
Bolivia
Brazil
Chile
Colombia
Paraguay
Peru
Venezuela
iTunes Latin America
Costa Rica
Dominican Republic
Ecuador
El Salvador
Guatemala
Honduras
Nicaragua
Panama
iTunes Pan Asia
Brunei
Cambodia
Hong Kong
Laos
Macau
Malaysia
Philippines
Singapore
Sri Lanka
Taiwan
Thailand
Vietnam
FAQs
Where else can I sell my music?

CD Baby is the largest digital distributor of music in the world. We'll make your MP3s available for sale on iTunes, Amazon, Spotify, Facebook, and dozens of other digital stores at no additional charge. CD distribution, vinyl distribution, and sync licensing are included as well. CD Baby also offers CD replication, musician web hosting, and many other services geared toward the independent artist. CD Baby is run and staffed by musicians just like you! Learn more

How do I start selling music on iTunes?

Selling your songs on iTunes is easy with CD Baby. All you have to do is submit your album or single. You can upload your music or send us a disc. We make sure it gets delivered to iTunes quickly and in the correct format. We'll also deliver your album to dozens of other popular music stores such as Amazon and YouTube Music.

Why should I sell my music on iTunes?

Apple iTunes is the premiere destination for music fans the world over. Having sold well over 25 billion tracks worldwide and commanding almost 75% of the digital music market, iTunes is the most important place to sell your music online.

Why should I use CD Baby to get on iTunes?

Since 2004, CD Baby has maintained a strong partnership with iTunes, providing the largest portion of tracks to the iTunes catalog of any distributor.

What does it cost to sell on iTunes?

Unlike other iTunes distributors, we don't change yearly fees or charge extra for international distribution. CD Baby charges only $9.99 per album or single, and this includes distribution to Spotify, TikTok, Amazon, YouTube, Deezer, and many more!

*Once your content is approved by our distribution team and finalized by you, your music is live on iTunes in a few days.
Your FREE personalized music release plan
Make this your best music release ever with our Release Plan Generator.
Get custom step-by-step instructions on how to distribute and promote your next album or single. Your personalized timeline will include:
Distribution deadlines
Steps for pitching to Spotify
Promotional benchmarks
And much more!
Create Your Custom Release Plan