We'll deliver your music everywhere that matters. Your tracks will appear on all the most popular digital music platforms of today, tomorrow, and the years to come. With CD Baby, you NEVER have to pay an annual fee to keep your music available online. Distribution to all streaming, download, and social platforms listed below (and many more) is included. Plus, we're constantly on the lookout for new partners to carry your music. Because wherever fans are discovering music, that's where your songs should be.
Apple Music
Apple's subscription streaming service is the largest interactive music library in the world. For the monthly fee of $9.99, Apple Music subscribers can access the songs of their favorite artists (ad-free) and listen to great curated playlists on Beats 1, a 24/7 global radio station. Through Apple Connect, every artist can communicate directly with their fans on Apple Music, upload demos, music videos, backstage photos, and more. Note: Apple Music is a companion service to iTunes, and customers can still download your tracks through the iTunes Store.

iTunes™
iTunes™ is the premier destination for digital downloads. They offer high quality DRM-free MP3s and command over 80% of the download marketplace revenue. Once your music has been finalized and approved for distribution, we'll deliver it to iTunes™ within a few days! That delivery includes all iTunes™ stores worldwide. If you've opted to distribute your music to streaming services, we'll also deliver your tracks to Apple Music, the interactive music streaming companion to iTunes.

Spotify
Spotify is the dominant player in the music streaming business. Customers worldwide can access their favorite artists using a free ad-supported version or by paying a monthly fee for Spotify's premium option.

Amazon
Seattle-based Amazon is the world's largest online retailer. Their MP3 store sells DRM-free downloads to the largest audience anywhere. They also offer streaming music to Amazon Prime customers.

Pandora
Pandora is driven by a single purpose: unleashing the infinite power of music by connecting artists and fans, whether through earbuds, car speakers, live on stage or anywhere fans want to experience it. Pandora's team of highly trained musicologists analyze hundreds of attributes for each recording which powers the proprietary Music Genome Project®, delivering billions of hours of personalized music tailored to the tastes of each music listener, full of discovery, making artist/fan connections at unprecedented scale. Founded by musicians, Pandora empowers artists with valuable data and tools to help grow their careers and connect with their fans.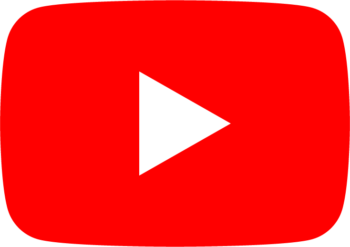 YouTube
YouTube is already the world's most popular music platform, with a rich catalog of studio tracks, live recordings, cover songs, and more. With YouTube Music, listeners can access high-quality Art Tracks of your music (delivered by CD Baby), as well as videos you've uploaded to your own channel and any videos your fans have created using your music. For YouTube Premium and YouTube Music Premium subscribers, this content is accessible ad-free and can be played while offline. For all other YouTube Music users, videos and music tracks are ad-supported. As an artist, CD Baby's partnership with YouTube Music does NOT prevent you from uploading the same songs to your own YouTube channel. We're simply making sure that YouTube Music users can hear your whole catalog of music in high-quality audio.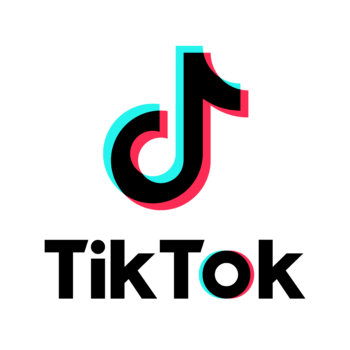 TikTok
TikTok is the leading destination for short-form mobile video. Let your fans create and share fun viral videos using your music. When TikTok users lip-sync or dance along to your track, or play your song in the background of some hilarious, personal, or creative moment they've captured, your music will reach more listeners.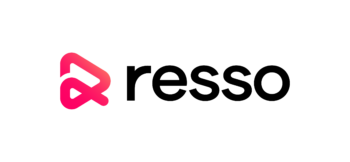 Resso
Resso is a music streaming app designed for the next generation of music enthusiasts. Leveraging a powerful recommendation algorithm and innovative product features, Resso hopes to become the most influential platform for music discovery and artist promotion.
Deezer
Based in France, Deezer is a prominent streaming service that boasts 20 million users and registers 6 million unique visitors per month. Partnerships with mobile heavyweight Orange and Cricket Wireless have further extended Deezer's reach into international markets.

Shazam
Shazam is a hugely popular music discovery app available on smartphones. Music fans can use Shazam to identify the 'title and artist' of a song by putting their phone near the sound source while a song is being played. When you distribute your music with CD Baby, your music will be added to the Shazam database–making it easy for music fans to discover and buy your music using Shazam. This partner is delivered via Apple Music, if your title is delivered to Apple then rest assured it has also been sent to Shazam!

TIDAL
TIDAL is an artist-owned music streaming service, offering subscribers access to a catalog of high-fidelity, lossless audio, boasting as many as 25 million tracks and 75,000 HD quality music videos. TIDAL also features expert editorial from experienced music journalists.
KKBox
KKBox is Asia's leading music streaming service. With the support from more than 500 international major and local independent music labels, KKBox features 40 million legal tracks, including the most comprehensive Asia-Pop music library, and is currently available in Taiwan, Hong Kong, Japan, Singapore and Malaysia with over 10 million users.
LINE MUSIC
LINE MUSIC is a music streaming service with an expansive collection of music available for unlimited play and sharing with friends on LINE.
Napster
Napster is the power to play the music you love anytime, anywhere. Stream million songs and dive into the Listener Network to connect with music fans from around the globe. Download your favorite songs, albums and playlists for offline access so you never miss beat. It's time to meet your new music collection!

Saavn
Saavn is the leading streaming music provider in India, offering the largest selection of Bollywood, devotional, and regional Indian content, along with a catalog of over 25 million English and international tracks. Saavn's award-winning apps provide both paid subscription and ad-supported options.

AWA
AWA, the Japan-based subscription-style music streaming service, is known for its unique and cutting-edge music recommendation engine. The in-house developed engine provides users with new suggested music, tailored to their taste and preferred music styles. Currently, AWA users have unlimited access to an enormous catalogue of music and ready-made playlists with the touch of a button. In addition, AWA users can create and curate their own playlists to share, making the streaming music service a music based social networking service.

Claro música
ClaroMúsica allows users to stream songs both online and off, and also features an a la carte download option. This digital music service, available in 16 countries as part of America Móvil Group, offers weekly or monthly subscription plans for both streaming and download.

Kuack
Kuack is a streaming music app for subscription, multiplatform and multilabel which has 2 types of service with different prices, Premium and Top Chart. The Premium service allows the user to unlimited music streaming, conditional downloads, create playlists, share on social networks,etc. The Top Chart service has a top 40 and the user can select up to 5 playlists from a list of curated playlist and then can rotate them every 7 days, this service also allows conditional downloads but of the complete playlist not just tracks.

Anghami
Anghami is the leading music streaming platform in the Middle East and North Africa (MENA), amassing more than 30 million users, including 7 million monthly active users. With your music available at Anghami, fans are able to play and discover your music as a free ad-supported user or as a subscriber with various premium features (tethered download, no-ads, lyrics…).

iHeartRadio
iHeartRadio offers access to over 750+ radio stations nationwide as well as a DMCA-compliant personalized radio feature. You will be paid for plays on iHeartRadio through SoundExchange and not CD Baby.
Medianet
MediaNet is one of the biggest providers of digital music, calling upon a heavy-hitting list of distribution retailers. With domestic & international outlets, MediaNet places your music into a global marketplace.

Slacker
Slacker gives listeners access to the world's best music and entertainment wherever they are. Slacker can be listened to for free on any device. Users can subscribe and enjoy a commercial-free experience with deep customization, offline listening, and on-demand access to millions of songs and albums.
24-7
24-7 Entertainment, Europe's leading B2B technology provider specializing in online and mobile distribution of digital entertainment, powers major retailers including Play.com, Media Markt, Saturn, TDC PLAY, ExLibris and many more. CD Baby artists receive vast international exposure once delivered to 24-7's digital distribution network.
7digital
Established in 2004, 7digital is a leading digital media delivery company based in London and operating globally. They have exceptional relationships within the music industry and have a fully licensed catalogue of over 11 million tracks in MP3 format, giving 7digital one of the broadest MP3 reaches in the world.

InProdicon
InProdicon is a white label provider of digital music services for the worldwide market. Founded in 2003, InProdicon was amongst the first to launch music download services in Europe. Having recently upgraded its platform and revamped its services, InProdicon is now in the process of launching a number of subscription services with partners around the Globe.
Kdigital
Kdigital acts as a content provider to a wide range of telecom-based music services throughout Asia, providing services spanning digital sync and streaming activities to their outlets. Over 120 platforms throughout Asia and Middle East participate in Kdigital's distribution. CD Baby acts as a doorway to this distribution outlet.
NetEase Cloud Music
NetEase Cloud Music is the fastest growing music service in China with more than 600 million registered users. With more than 50% of all music listened to on the service being international music, it provides an ideal platform for international labels and artists to showcase and monetize their music to a relevant audience. With an in-built social network, NetEase Fan Connect, it is the most social music service, providing artists a platform to engage directly with their fans.
Qobuz
Qobuz is a music streaming and download service dedicated to all music lovers. Specifically, Qobuz offers streaming and download subscriptions at CD and Hi-Res Audio quality, a great variety of genres and exclusive editorial content. Qobuz is partnered with some of the biggest Hi-Fi brands such as Sony, Chromecast, DTS Play-Fi, Sonos, Yamaha and Devialet.
Tencent
Tencent Music Entertainment Group ("TME") is the leading online music entertainment platform in China. They offer online music and music-centric social entertainment services with the four famous music mobile apps in China – QQ Music, Kugou Music, Kuwo Music and WeSing – to over 800 million highly diverse and engaged users.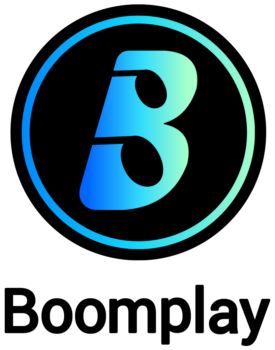 Boomplay
Boomplay's vision is to build the largest and most reliable digital music ecosystem for artists and content creators in Africa. Boomplay is currently the biggest and fastest growing music app in Africa with a catalogue of over 9 million songs and videos which is still growing day by day.

Hungama
Hungama Music is one of the leading music streaming apps in India. Since its launch, Hungama Music has been instrumental in shaping music consumption habits in one of the largest marketplaces in the world. The service has also focused on crafting an enriching experience for music lovers globally. Its multi-genre and freemium library of more than 10 million songs and music videos entertains listeners in 20+ Indian and international languages. This is in addition to its impressive library of original content, online radio channels, and curated playlists.
Peloton
A new concept in fitness
We use a combination of technology, content and best-in-class instructors to empower our millions-strong community through fitness. Our library of classes with curated music is designed to keep you coming back. You can reach your goals at home, on your own time.
JOOX
JOOX is a music app made for music lovers. With more than 45 million songs in its music library from all over the world, JOOX connects you to your favorite artists, songs, albums and personalized playlists. Users can discover great new music with recommended songs and radio stations that fit your taste and mood. JOOX is now available on iOS, Android and Desktop (Windows/Mac), allowing users to enjoy a free high-quality music experience anytime, anywhere.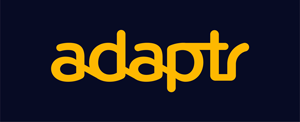 Adaptr
Don't leave money on the table. Adaptr connects you with the newest startups and apps looking for quality music to enhance their customer experience. Adaptr's all-in-one music solution provides businesses with the licensing, compliance, and robust SDKs they need to stream music legally. Best of all, our secure music APIs manage tracking, reporting, and payments, to protect your catalogs, and help you monetize new streaming platforms.
AMI
AMI jukeboxes can be found in over 25,000 locations including bars, restaurants, and other venues. As a leading jukebox provider in North America, AMI gives patrons access to an ever-expanding selection of songs and music videos to set the soundtrack for a perfect day or night. In addition to their song and music video catalog, AMI also offers curated custom playlists, a wide selection of themed background music stations, and the easy-to-use AMI Music mobile app, which has over two million users and counting.
Join thousands of independent artists from around the world and sell your music through CD Baby.