Make your music available on the world's most popular music streaming service — and access your Spotify for Artists account immediately.
Spotify is not only the largest streaming service in the world, with more than 160 million active users and 70 million paid subscribers in 61 markets, they're also one of the undisputed tastemakers in the modern music industry, using a host of curated and algorithmic playlists to drive both current discovery and deeper catalog engagement.
It's essential for emerging artists to not only have their music on Spotify, but to take action on the platform via Spotify for Artists.
CD Baby gets you instant artist verification on Spotify, helping you claim your Spotify for Artists account so you can:
Customize your Spotify artist profile picture
Edit your Spotify artist bio
Share playlists from your artist profile
Pin an album, playlist, or song to the top of your profile
List concert dates
View analytics, including which playlists have featured your music
And more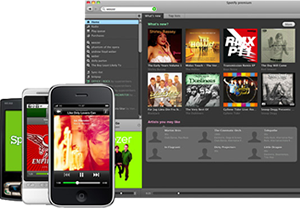 How do I get my music on Spotify?
CD Baby makes it easy. We'll deliver your songs to all the important digital music platforms (Spotify, Apple Music, Pandora Premium, etc.) and we'll also help you get instant artist verification on Spotify — so there'll be no delays in accessing your Spotify for Artists account.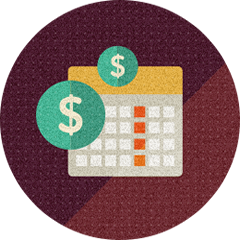 How does Spotify pay?
You will be paid a streaming fee for the use of the sound recording whenever your tracks are streamed. The more your music is played, the more money you make. If you write original music, each stream will also generate publishing and mechanical royalties. Publishing royalties can be collected via a publishing administration service or by affiliating with a performing rights organization in your country of residence, such as ASCAP or BMI in the US. Mechanical royalties for the US territory can be collected by affiliating with The MLC or adding CDB Boost to your distribution! With CDB Boost we'll work with The MLC to get you paid your mechanical royalties!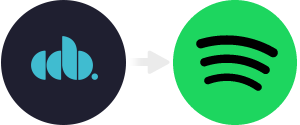 Why use CD Baby to get on Spotify?
CD Baby is the largest digital distributor of independent music in the world. We'll deliver your music to Spotify quickly while also providing robust metadata and manual inspection of every track — so Spotify will have all the information they need to ensure proper payments to rights holders. As a CD Baby client, you also get instant artist verification on Spotify and access to detailed Spotify trending reports, updated daily in your CD Baby members account.
CD Baby will also distribute your music to 150+ other digital music platforms AND help you with YouTube monetization, sync licensing, online music marketing, and more. We've been paying artists every Monday for 20 years, and we have NO annual fees!
Your FREE personalized music release plan
Make this your best music release ever with our Release Plan Generator.
Get custom step-by-step instructions on how to distribute and promote your next album or single. Your personalized timeline will include:
Distribution deadlines
Steps for pitching to Spotify
Promotional benchmarks
And much more!
Create Your Custom Release Plan